An excellent vacuum packaging machine can extract up to 99.8% of the air from bags. This is the reason why more and more people choose vacuum packaging machines, but it is just one reason.
Here are some benefits of the vacuum packaging machine.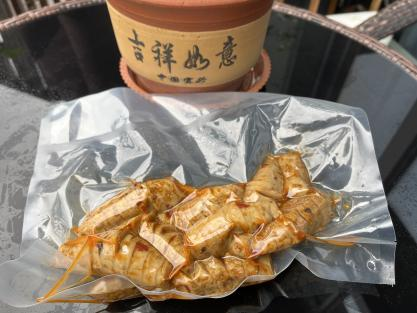 EXTEND SHELF LIFE OF FOOD PRODUCTS
Why do many people prefer using vacuum packaging machines? The most important part is that it can extend the shelf life of food products. Not all food is sold fast. Vacuum packaging helps to prolong the life of a variety of foods like meat, seafood, rice, fruit, vegetables, and so on. Vacuum packaging can perverse food products for up 3 to 5 days longer than the traditional storage method. To extend foods' use-value and reduce losses, people are willing to purchase one vacuum packaging machine.
ENSURE FOOD QUALITY AND SAFETY
Vacuum packaging can effectively prevent the growth of bacteria, thereby it can ensure food quality and safety. With the development of society, people pay attention to food safety. Take pork as an example, people usually tend to buy fresh pork or pork after a low-temperature vacuum packaging machine. Because people have a common idea, eat healthily. If there is any leftover pork, vacuum packaging is undoubtedly a better way. The premise is to do a good job of sterilization.
OPTIMIZE STORAGE, PORTION CONTROL, TRANSPORT, AND DISPLAY
Vacuum packaging can effectively prevent food contact, especially if it has been marinated and boiled. For food businesses, they need a large space to store large quantities of food products. Therefore, Vacuum packaging plays an important role in storage, which can save space instead of using a container that will take up a lot of space. What's more, the weight of each bag can be guaranteed to determine the corresponding price. Or people can make sure each bag is about the same weight. In addition, people don't worry about food being damaged during transportation or spoiled in a low-temperature environment. Furthermore, vacuum-packed food is better for display. It can show the freshness of the food.
A MUST FOR SOUR-VIDE COOKING
Vacuum bags work best with sous-vide cooking. After sealing, placing a vacuum seal-type bag into the sour-vide can help to prevent the food packaging from breaking, expanding, or spoiling. 
---
Post time: Feb-21-2022